Everyone dreams of having a slim, toned body but very few ever achieve it. Maintaining a healthy diet and going to the gym regularly can help achieve that dream. But even then, sometimes specific parts of our bodies just don't look the way we want them to. That is where liposuction can help. It "sucks out" the bits of fat from the body that just won't leave, even after exercise and changes in diet. 
Liposuction is not just a weight-loss procedure. It is also used to shape and define the contours of the body. Even people who have reached their ideal weight sometimes choose to undergo liposuction, to change the shape of certain parts of their body. It is considered to be one of the most popular aesthetic procedures today.
Liposuction (also known as lipoplasty or lipo) is a cosmetic surgical procedure that involves removing excess fat from the body by breaking down the fat and sucking it out through special tools. Some people use liposuction to sculpt their whole body while some people sculpt specific parts like the buttocks, thighs, hips, abdomen, arms, and neck. 
During the procedure, small, thin tubes known as 'cannulas' are inserted into the body through small incisions in the skin, and the fat is sucked out through them. Liposuction can be done through many different techniques. At Vanity Cosmetic Clinic, Dr. Santosh Bhatia performs liposuction in one of the following ways:
The method of liposuction is determined by not only understanding the patient's body type but also by understanding the patient's needs and desires. Liposuction can help you get the body of your dreams as safely and efficiently as possible. To learn more about how liposuction is performed at Vanity Cosmetic Clinic, click here
Liposuction may sound very scary, but there is no need to be worried. It is a very safe and efficient way to get the body of your dreams.
People have been turning to liposuction to achieve their ideal aesthetic for decades. It is one of the safest and most painless methods of cosmetic surgery, especially with recently developed techniques like VASER liposuction or Laser Assisted Liposuction.
Like all major surgeries, liposuction does carry some risk. Some risks of liposuction are :
But complications arising from liposuction are rare, and millions of patients have gone through the procedure without experiencing any major problems. As long as both the patient and the surgeon take safety precautions like following the surgeon's instructions and discussing the procedure beforehand, there is no need to worry. 
The most important step is to choose the right surgeon. Dr. Santosh Bhatia is one of the top plastic surgeons in Mumbai. He is a Board-Certified Plastic and Cosmetic Surgeon. His achievements and experience make him an internationally sought-after surgeon. The risk of potential complications from the surgery reduces drastically if the surgeon is experienced and skilled and the surgery takes place in a fully equipped surgical facility. At Vanity Cosmetic Clinic, we ensure that the patients are provided with the latest and most effective treatment plans. We are equipped with state-of-the-art technology, sourced from global leaders to give the patients the best results.
It is also important to listen to the instructions given post-surgery like:
Minimizing the risks of liposuction depends on the patient, just as much it depends on the surgeon. It is essential to discuss every detail of the procedure with the surgeon. At Vanity Cosmetic Clinic, Dr. Santosh Bhatia considers the patient's safety, needs, and desires above all else. He carefully analyses the patient's case and tailors the procedure to deliver the best results. He guides the patient through the entire process and ensures that the patient is satisfied with the results.
What Are The Benefits Of Liposuction?
Liposuction helps remove stubborn fat:

Many people have certain areas on their bodies that they are not comfortable with. No matter what they do, the fat in these areas just refuses to go away and the appearance of the area stays the same. Liposuction gets rid of those fat cells safely and quickly. It moulds these troublesome areas into the ideal shapes and contours desired by the patient.

Liposuction improves self-esteem and confidence:

Men and women all over the world feel self-conscious about the shape of their bodies. The stubborn fat deposits can make them look unbalanced, which makes them less confident in themselves, reducing their self-esteem. Liposuction is a procedure that helps shape the body. It will make the patients' bodies look as close to their ideal as possible. They become more self-assured and assertive. Liposuction boosts the self-image of the patients and rebuilds their confidence.

But to achieve this, it is necessary to discuss their needs and desires with the surgeon and go into surgery with realistic expectations.

Liposuction helps deal with certain physical conditions:

Liposuction is often used to remove lipomas, which are fatty tumors in certain parts of the body. It is also used to treat a condition known as lipodystrophy syndrome, where fat tissue is lost or abnormally collected in the whole body or certain parts of it. Liposuction is also used to help those who have gynecomastia, which is when men develop an excessive amount of fatty tissue beneath the breast.

You can learn more about how liposuction is used to treat gynecomastia at Vanity Cosmetic Clinic

here

. 

Liposuction stimulates the growth of collagen:

Collagen is a protein that keeps the skin firm and wrinkle-free. It is naturally generated in the body, but the production of collagen slows down as the body ages. This leads to saggy and wrinkled skin. Laser liposuction promotes collagen production, leading to a more toned appearance and plump, vibrant skin. 

Liposuction has long-lasting results:

Liposuction removes the fat cells from the desired areas. As long as there is no drastic change in the weight of the patient, the results don't change. The post-surgery regime also influences the patients to maintain a healthy lifestyle, which also helps improve their overall health and well-being. 
It is important to ask as many questions about the procedure as necessary because there are many misconceptions about liposuction, which influences the patient's decision.
What Are Some Common Myths About Liposuction?
Myth #1: Liposuction is only for women: This is one of the most common misconceptions about liposuction. Throughout the years, both men and women have gone through liposuction to improve their appearance and their confidence. Though, there tends to be a difference in the areas they wish to shape. Most women focus on removing the fat from their thighs and hips, while most men focus on removing fat from their stomach ( the "love handles"), abdomen, and chest, in case of gynecomastia.
Myth #2: Liposuction has an age limit: A patient has to be above the age of 18 before opting for liposuction, but there is no age limit beyond that. Any adult who wishes to go through the procedure may do so, provided they are physically and mentally healthy and have a realistic understanding of the results. To see if you are an ideal candidate for liposuction, click here.
Myth #3: Liposuction is a painful procedure: Like any other cosmetic procedure, liposuction is done while the patient is under general or local anesthesia so that the patient does not feel any pain. The recovery may be mildly painful, but that can easily be solved by taking the prescribed painkillers.
Myth #4: Liposuction will help with weight loss: As mentioned before, liposuction is not a weight loss procedure. It is used to shape the contours of the body, it does not have much impact on the weight of the patient. In fact, an ideal candidate for liposuction is within 30% of the range of their desired weight. For weight loss, it is better to start regularly exercising and eating better.
Myth #5: Liposuction treats cellulite: Cellulite occurs when the subcutaneous fat pushes against the connective tissue bands underneath the skin, causing those dimples and bumps on the skin. Liposuction only removes the fat, it does not alter the connective tissue bands. So, liposuction makes the cellulite less visible but does not remove or reduce it. 
Liposuction Before/Afters:
Liposuction is a procedure where the shape of the patient's body is skillfully changed to bring them closer to their ideal bodies. It modifies any physical imperfections, which leads to a long-term improvement in the patient's physical and psychological well-being. But to be truly happy with the results, the patient should be as informed as possible and have realistic expectations. We hope that this blog has cleared some of the doubts you may be having about liposuction. If you have more questions, feel free to contact Dr. Santosh Bhatia or book an online consultation.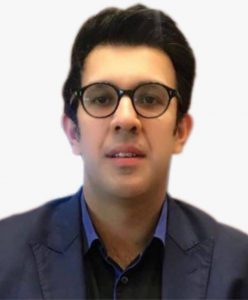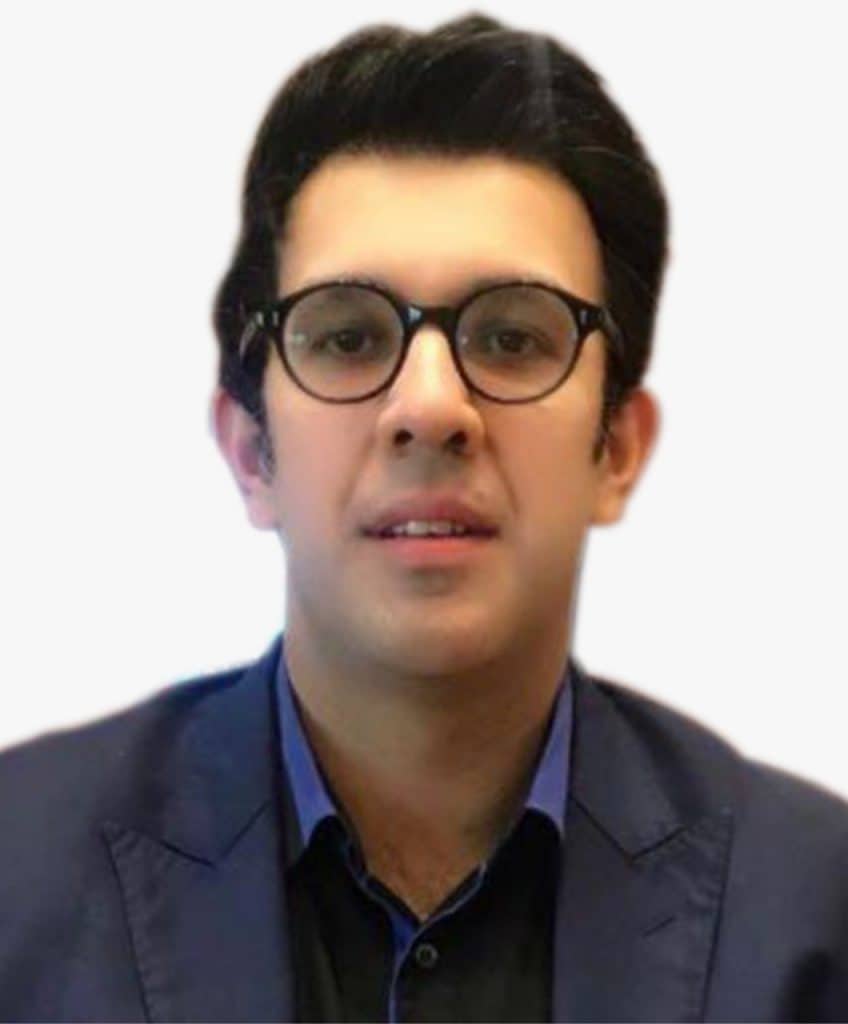 Dr Santosh Bhatia is Mumbai's most-sought-after Plastic Surgeon. Founder and Director at Vanity Cosmetic Clinic, Dr Bhatia is also associated with some of the best hospitals in Mumbai such as Kokilaben Dhirubhai Ambani Hospital and Breach Candy Hospital. 
Dr Bhatia has a vast global experience working with Plastic and Cosmetic Surgery hospitals in New York, Toronto, London, Chicago, Miami, Pune, and Mumbai. 
Dr Santosh Bhatia's focus lies in performing minimally invasive, state-of-the-art plastic surgeries that yield natural-looking and gorgeous results. He is a cosmetic surgeon with the vision of an artist. Dr Bhatia pays keen attention to details which makes the patient's transformation graceful and aesthetically pleasing. 
Dr Santosh Bhatia has happy patients including celebrities, socialites, and everyday women from all over the world. His surgical skills, experience and high-regard for safety has earned him a reputation not only in Mumbai but all over the world.
"Surgeon's skill and experience, quality of care, infrastructure and facilities, and your comfort with the surgeon are just as important as the final cost of the surgery"