Ageing is a natural and an irreversible process. The skin shows the first signs of aging to the world as it develops fine lines and wrinkles. One also tends to lose the volume and laxity of the skin which makes it look even more saggy and aged. We often dream of looking as young as we feel. But that's not the case always as ageing takes a heavy toll on the skin. People wish to attain a smooth, flawless and a youthful appearance, but not all are ready to undergo a surgical procedure for the same.
Dr Santosh Bhatia of vanity Cosmetic Clinic offers a safe and low downtime solution with the help of  Fillers in order to restore the youthfulness of the skin, that too without having to undergo the knife!
Fillers Information Capsule:
Synopsis of the surgery
Fillers help to restore a youthful appearance to the skin by getting rid of any wrinkles and fine lines and adding volume to the skin.
Length of process
15 to 45 minutes (variable)
Anaesthesia
No anaesthesia or topical anesthesia
Recovery
2 to 3 hours
Alternative name
Dermal fillers, Soft Tissue Fillers.
Fillers are a type of minimally invasive aesthetic medicine used to add volume, alter the contours of the face, and fill in wrinkles. This helps to add a youthful appearance to the skin. The use of fillers is not just restricted to the face as it can be used in the neck, the hands and even feet. They are an excellent anti-ageing treatment that help patients to acquire their previous youthful looks.
One can need and use fillers if the following issues arise out of ageing: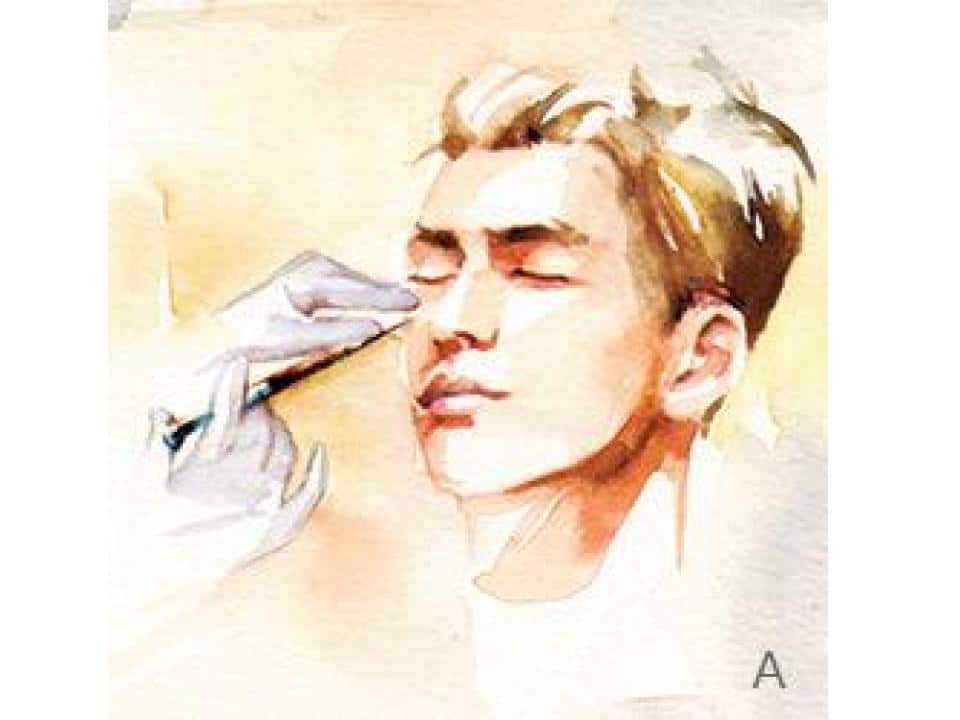 A – Injectable fillers can help diminish the appearance of deep nasolabial lines.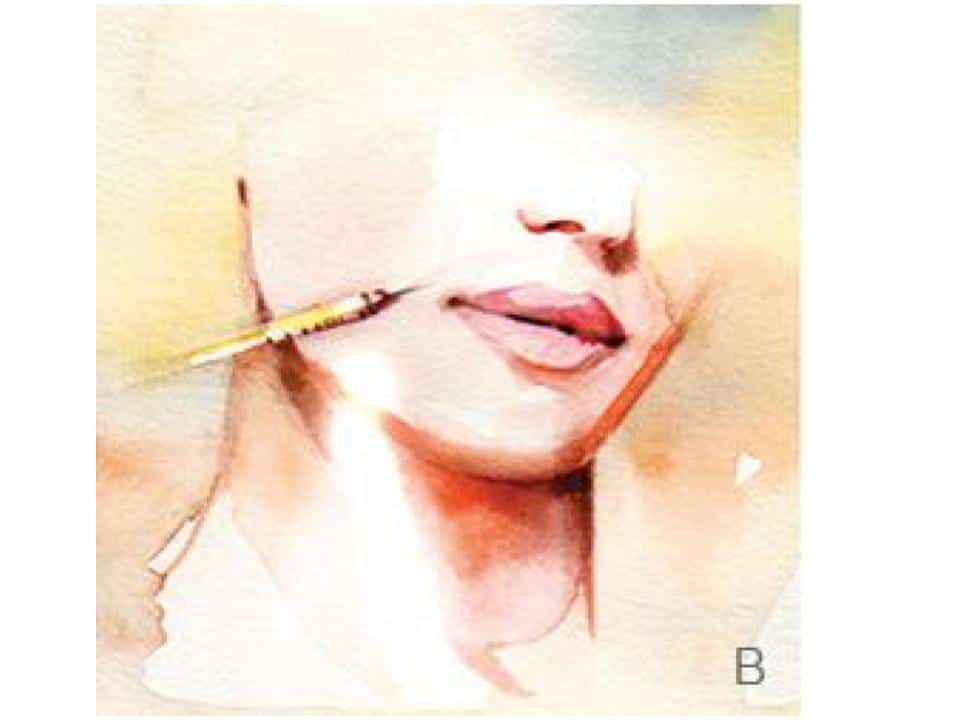 B – Adding volume to areas like the cheekbones can create a more defined contour.
The Different Types Of Fillers Available?
There are three types of fillers commonly used:
Collagen-Based Fillers:

Collagen is a naturally occurring protein that adds strength and structure to the skin. 

Hyaluronic Acid-Based Fillers

: Like collagen, hyaluronic acid is a naturally occurring substance and primarily used to promote fullness and volume.

Calcium Hydroxylapatite:

This is heavier and denser than hyaluronic acid. This filler is injected deeper, underneath the skin, and does not usually cause immune or allergic responses because the material is usually found in bones.
Longer-lasting dermal fillers typically contain thicker substances, such as the biodegradable synthetic filler known as poly-L-lactic acid. These types of soft tissue fillers are used to treat deep facial lines and they offer semi-permanent results.
Permanent fillers are made of polymethylmethacrylate (PMMA), which are microspheres that are not absorbed by the body. The filler also contains collagen and is only recommended for thick-skin areas such as the nasolabial folds. 
The type of fillers that a person requires greatly depends on the analysis of their skin type, structure and issue and hand. This analysis is carried on during the consultation and hence Dr. Santosh Bhatia gives utmost importance to the same.
The Different Brand Names For Fillers?
There are a number of soft tissue filler brand names, but some of the most common are:
Consultation With Dr Santosh Bhatia?
Generally, when a patient comes to the office for Fillers, Dr Santosh Bhatia guides them through the entire process. Vanity Cosmetic Clinic prides itself on transparency. Hence Dr Santosh Bhatia explains the achievable result to the patient beforehand. He listens to the patient's needs, desires and goals from the procedure. 
Dr Santosh Bhatia's primary focus lies on the safety of the patient and their needs and desires regarding the final outcome. He gives utmost importance to the consultation so as to analyse every aspect and issue to deliver the best results as his ultimate priority lies in the satisfaction of the patient.
Expect Before The Procedure?
Dr Santosh Bhatia will need to know the entirety of the medical history in order to carry out the process smoothly and without any complications. Any impending allergies must also be informed before the procedure. As the procedure is quite simple, minimally invasive and does not require any specific tests before, it can be performed immediately after the consultation itself.
Also, the doctor will click a few pictures to analyze the difference in result after the process is complete.
Fillers Administered At Vanity Cosmetic Clinic?
The Recovery After Fillers Like?
The results of your injections can be seen immediately following the procedure, though it's not uncommon for patients to experience swelling or minimal bruising in the area of the injection site.
The doctor may give you an ice pack or cold compress to help stem swelling.
The period of swelling will depend largely on the type of soft tissue filler you received, though most swelling, bruising, and redness should dissipate within one week to ten days.
One of the most enticing features of soft tissue fillers is their minimal recovery time.
In the approximate week it takes for swelling and bruising to disappear, your doctor may advise you to avoid wearing hats or other headgear and only use small amounts of makeup.
Risks Associated With Fillers?
Some risks associated with Fillers are as follows:
These risks are very rare and utmost care must be taken at all times in order to ensure that these risks do not turn into a reality.
If you are wondering whether or not you are an ideal candidate for Fillers, we invite you for a consultation with Dr Santosh Bhatia at Vanity Cosmetic Clinic in Mumbai where he will provide you with his expert guidance.
Book Appointment for a Consultation
Start here, by
booking an appointment
with Dr. Santosh Bhatia. Dr Bhatia is available for consultations at two convenient locations in Andheri (West) and South Bombay. Please select your preferred location to see Dr. Bhatia's availability and book your
appointment online
. If you prefer to book your appointment on the phone please call Vanity Cosmetic Clinic at
+917043477777
.
Click the button below to Book Appointment at your preferred location.
Your consultation includes:
Dr Santosh Bhatia is Mumbai's most-sought-after Plastic Surgeon. Founder and Director at Vanity Cosmetic Clinic, Dr Bhatia is also associated with some of the best hospitals in Mumbai such as Kokilaben Dhirubhai Ambani Hospital and Breach Candy Hospital. 
Dr Bhatia has a vast global experience working with Plastic and Cosmetic Surgery hospitals in New York, Toronto, London, Chicago, Miami, Pune, and Mumbai. 
Dr Santosh Bhatia's focus lies in performing minimally invasive, state-of-the-art plastic surgeries that yield natural-looking and gorgeous results. He is a cosmetic surgeon with the vision of an artist. Dr Bhatia pays keen attention to details which makes the patient's transformation graceful and aesthetically pleasing. 
Dr Santosh Bhatia has happy patients including celebrities, socialites, and everyday women from all over the world. His surgical skills, experience and high-regard for safety has earned him a reputation not only in Mumbai but all over the world.
"Surgeon's skill and experience, quality of care, infrastructure and facilities, and your comfort with the surgeon are just as important as the final cost of the surgery"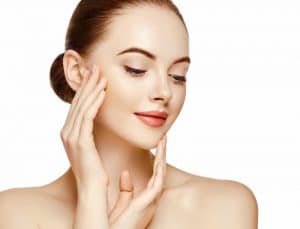 Anti Aging Treatments
Non-Surgical Procedures Anti Aging Liquid Facelift About Liquid Facelift The face shows the first signs of ageing to everybody. Overtime, as one ages, the facial
Read More »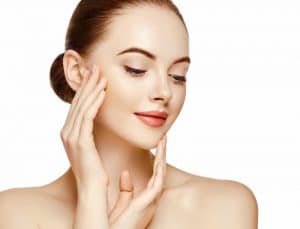 Anti Aging Treatments
Non-Surgical Procedures Anti-Aging Botullinum Toxin About Botox Looking youthful and attractive is what everybody dreams of. Ageing is unstoppable; although one gains more wisdom and
Read More »