Ageing is a natural process and the human body shows signs of ageing in various forms. One of the most striking signs can be seen when the eyebrows begin to sag or droop. The eyebrows crown the eyes and are an attractive feature especially in women. But ageing takes a toll on them too. 
A Brow Lift is a perfect remedy to bring back youthful and sharp eyebrows. This minimally invasive procedure is available at Vanity Cosmetic Clinic, Mumbai. Dr Santosh Bhatia, the Board-certified Plastic Surgeon and Director of Vanity Cosmetic Clinic shares everything you need to know about Brow Lift on this page. 
Brow Lift Information Capsule
Synopsis of the surgery
Brow Lift is a minimally invasive cosmetic surgery that is performed to lift sagging eyebrows and correct the wrinkles on the forehead.
Length of process
1 hour to 2 hours (may vary)
Anaesthesia
General Anaesthesia or Local Anaesthesia with intravenous sedation. 
Recovery
1 week to recover and rest  2-4 weeks before physically straining activities like heavy exercising can be started.
Alternative name
Forehead lift, forehead rejuvenation
Brow Lift is a minimally invasive cosmetic surgery that is done to raise the eyebrows. It rejuvenates the forehead and opens up the area around the eyes, making them appear bigger and more youthful. 
A brow lift is not limited to only the eyebrows, it also takes care of the wrinkles on the forehead, the vertical creases in between the eyebrows and slight droopiness of the forehead skin. Hence, an eyebrow lift is also referred to as a "Forehead Rejuvenation Procedure". 
Dr Santosh Bhatia reveals that sometimes, his patients undergo a brow lift, blepharoplasty (eyelid lift) and face-lift together, which transforms them into their original youthful and attractive avatars! 
An Ideal Candidate For Brow Lift?
Brow Lift is a minimally invasive surgery that can be performed on patients who fit into the following criteria:
An overall healthy person.
Vanity Cosmetic Clinic, Mumbai would like to bring an important point to your notice here that the candidate could be either male or female since this surgery is gender-neutral.
Consultation With Dr Santosh Bhatia?
Dr Santosh Bhatia's one on one consultations are deep, detailed discussions where he asks the patient about their expectations, desires, goals, understands their medical history and explains the procedure and risks to them. 
You will be asked about the problems you are facing due to the sagginess of the eyebrows, the frown lines and wrinkles on the forehead. Vanity Cosmetic Clinic offers the patient the choice of undergoing a blepharoplasty and face lift along with the brow lift. Dr Santosh Bhatia will explain the benefits of combining these procedures to you at the consultation. Pictures of your eyebrows and forehead will be taken from multiple angles as part of your case history.
Our consultations also involve noting down your medical history and any allergies that might affect the surgery. We end the consultation only after the patient and Dr Santosh Bhatia are on the same page and there are no doubts in the mind of the patient. 
What to EXPECT BEFORE THE
Since Brow lift is a minimally invasive procedure there aren't too many preparations necessary before the surgery from the patient's perspective. Dr Santosh Bhatia may ask you to undergo a couple of routine blood and urine tests in order to establish basic parameters for the surgery. 
But other than that, no special preparation is required from the patient's side.
Brow Lift Performed At Vanity Cosmetic Clinic?
The first step in Vanity Cosmetic Clinic's Brow Lift surgery is to administer general anesthesia on the patient. Dr Santosh Bhatia will choose between general anesthesia or local anesthesia with intravenous sedation. This choice will be made depending on the unique case of the individual. 
Once the patient is comfortably settled in and numb, the brow lift procedure will begin. The basic process involves making an incision at the forehead, lifting the skin by making a space between the skin and the underlying tissue. Then Dr Santosh Bhatia proceeds with excising the excess skin, removing the extra fat if any and then closing the incision with sutures.
Keeping this basic process in mind there are different techniques used to perform the Brow Lift surgery. Following are the different brow lifts based on the incision type: 
Classic or Open Brow Lift: 
This is the traditional method of performing a brow lift. Dr Santosh Bhatia makes an incision from one ear (just below the hairline) to the other ear on the forehead of the patient. Then the excess skin, fat and tissue are removed and the remaining skin and brow muscles are re-positioned into a more youthful appearance. 
The endoscopic brow lift technique is preferred by cosmetic surgeons because it needs minimal incisions. Dr Santosh Bhatia will make a series of very short incisions (about ¾" in length) just behind the hairline. 
Then an endoscope( a long thin tube with a light at the end that is attached to a video camera) is inserted in the incisions to better view the underlying structure that is to be corrected. Once the endoscope is inserted the cosmetic surgeon will begin re-positioning the muscles and lift the underlying tissues in the forehead. He will remove the excess fat and tissues to create a more youthful brow and forehead.
This method is preferred because the scarring is almost invisible and minimal. 
Temporal Or Limited Incision Brow Lift: 
A temporal or limited incision brow lift is similar to an endoscopic brow lift but it involves longer incisions. This technique is performed if the patient is also undergoing a blepharoplasty at the same time. 
The incisions are approximately 1 inch long and are made above each temple, behind the hairline. Through these incisions, Dr Santosh Bhatia, a Board-certified Plastic Surgeon will lift and reposition the tissues of the outer brow area. Then, through the incisions made for an upper eyelid procedure, the area between the eyebrows is lifted to smooth out frown lines.
This technique helps in elevating the exterior part of the eyebrow. The scars remain hidden temporal hairline. The center of the brows is not addressed however crow's feet are managed.
Once the brow lift is performed through either of the above techniques, the cosmetic surgeon will close the incisions with sutures.
Dr Santosh Bhatia takes extra efforts to minimize the scarring. He also works on contouring the eyebrows during the surgery so that they look naturally attractive and aesthetically pleasing.
The Recovery Process After Brow lift?
A brow lift is not a heavy-duty surgery, therefore patients typically experience very little pain after it. But since it is a surgery, it is common to feel a slight discomfort as well as a sensation of tightness throughout the forehead. Swelling and bruising are most common during the first 10 days of recovery. As time passes the discomfort, swelling and bruising all begin to subside. 
During your brow lift recovery, your forehead may be taped and/or your head may be loosely wrapped to minimize swelling and bruising after the procedure is completed.
A thin tube may be present to drain any excess blood or fluid that may collect under the skin.
Dr Santosh Bhatia, the Director of Vanity Cosmetic Clinic will guide you on how to take care of yourself after the procedure. He may prescribe medications to combat the pain. He will also let you know when you need to come back in for a follow-up visit. 
One important thing that you should follow is keeping your head elevated and not performing any physical activities till Dr Bhatia clears you for it. You will also be instructed to not apply ice or heat on the operated area. 
Patients can typically resume work after 1 week of surgery. They can go back to physical activities such as exercising 2-4 weeks after surgery.
Please follow all the instructions given by the Cosmetic Surgeon completely. In case you feel excessive pain or notice anything unusual, immediately get in touch with Dr Santosh Bhatia. 
The Risks Associated With Brow Lift?
Even though Brow Lift is a straightforward cosmetic surgery, it does have risks. It is vital that as a patient you are aware of the risks before you make the choice to undergo the surgery. 
Following are the rare risks that may arise out of the surgery:
Dr Santosh Bhatia ensures through his operating technique that these risks do not become a reality. Vanity Cosmetic Clinic is one of Mumbai's most reputed Plastic Surgery practices. We perform our surgeries by prioritizing the safety of the patient first more than anything else. Hence these risks rarely occur to our patients. 
If you are wondering whether or not you are an ideal candidate for Brow Lift we invite you for a consultation with Dr Santosh Bhatia at Vanity Cosmetic Clinic in Mumbai where he will provide you with his expert guidance and clear all your doubts! 
Book Appointment for a Consultation
Start here, by
booking an appointment
with Dr. Santosh Bhatia. Dr Bhatia is available for consultations at two convenient locations in Andheri (West) and South Bombay. Please select your preferred location to see Dr. Bhatia's availability and book your
appointment online
. If you prefer to book your appointment on the phone please call Vanity Cosmetic Clinic at
+917043477777
.
Click the button below to Book Appointment at your preferred location.
Your consultation includes:
Dr Santosh Bhatia is Mumbai's most-sought-after Plastic Surgeon. Founder and Director at Vanity Cosmetic Clinic, Dr Bhatia is also associated with some of the best hospitals in Mumbai such as Kokilaben Dhirubhai Ambani Hospital and Breach Candy Hospital. 
Dr Bhatia has a vast global experience working with Plastic and Cosmetic Surgery hospitals in New York, Toronto, London, Chicago, Miami, Pune, and Mumbai. 
Dr Santosh Bhatia's focus lies in performing minimally invasive, state-of-the-art plastic surgeries that yield natural-looking and gorgeous results. He is a cosmetic surgeon with the vision of an artist. Dr Bhatia pays keen attention to details which makes the patient's transformation graceful and aesthetically pleasing. 
Dr Santosh Bhatia has happy patients including celebrities, socialites, and everyday women from all over the world. His surgical skills, experience and high-regard for safety has earned him a reputation not only in Mumbai but all over the world.
"Surgeon's skill and experience, quality of care, infrastructure and facilities, and your comfort with the surgeon are just as important as the final cost of the surgery"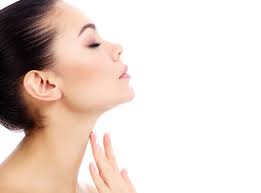 Head & Face
Surgical Procedures Face Neck Lift About Neck Lift Having youthful and taut features is what everyone desires. Everybody dreams of stopping ageing right in its
Read More »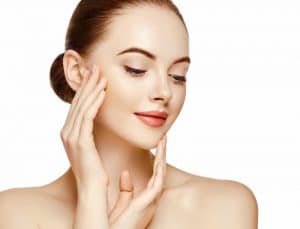 Head & Face
Surgical Procedures Face Buccal Fat Removal About Buccal Fat Removal "Chubby Cheeks" are considered a "cute, baby-like" facial feature. Many people with chubby cheeks complain
Read More »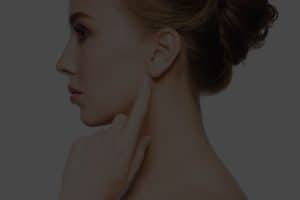 Head & Face
Surgical Procedures Face Ear Surgery About Otoplasty Ears are a prominent facial feature and add to the attractiveness of one's face. Proportional, symmetrical ears make
Read More »