Flaunting a toned and taut tummy is what everybody dreams of. At least once in our life, we have wished for having a chiselled abdomen which we can flaunt through any dress and fitting T-shirts. But sometimes, no matter how hard you work out and do those cumbersome crunches, the tummy remains bulging and fleshy. A rotund abdomen not only affects the overall appearance of the body, but it also may affect the self esteem and confidence of the person.
Dr Santosh Bhatia of Vanity Cosmetic Clinic paves the way for having that taut abdomen of your dreams with a Tummy Tuck!
Tummy Tuck Information Capsule:
Synopsis of the surgery
Tummy tuck helps to tighten the abdominal muscles along with the removal of excess skin and fat to have a taut and firm tummy.
Length of process
Two to three hours (variable)
Anaesthesia
General  anaesthesia along with intravenous sedation
Recovery
4 week to recover.  4 to 6 weeks to start heavy exercising.
Alternative name
Abdominoplasty
Also referred to as abdominoplasty, a tummy tuck surgery is a safe and effective surgery which aims at tightening the abdominal muscles, removing the stretch marks and contouring the abdominal area to give a pleasing, shapely appearance.
A tummy can be bulging and out of shape due to various reasons. Some of them involve: 
Pregnancy:

A woman's body undergoes tremendous changes during pregnancy. The abdominal area is affected drastically as the muscles stretch in order to accommodate the growing baby. After delivery, the loosened muscles and skin stay drooping. It becomes difficult to achieve pre-pregnancy tautness in such situations.

Ageing:

Loss of elasticity and firmness of skin in one of the most prominent characteristics that accompanies age; and the mid section is not an exception to this. Aging generally results in a flabby and rotund abdomen which affects the once youthful appearance of an individual.

Excessive weight loss:

A significant change in the weight of a person also results in a drooping and hanging skin around the abdomen. Even when one performs vigorous exercise, this skin and extra fat refuse to budge. This hampers the actual results of the weight loss as the hanging skin does not look appealing and attractive. This might affect the self confidence of the person.
An unshapely abdomen due to these and various other reasons can be corrected through a tummy tuck surgery. Dr Santosh Bhatia first analyzes the issue at hand and then decides upon the type of the surgery that one needs to undergo. He believes that each case is different,and this is the reason the tummy tuck surgery needs to be tailored according to every individual's need.
Different Types Of Tummy Tuck Procedures?
There are different ways in which a tummy tuck procedure is performed. Some of them are:
Often, liposuction is performed along with a tummy tuck surgery in order to have better results.  The type of tummy tuck is decided by Dr Santosh Bhatia during the consultation of the patient.
An Ideal Candidate For A Tummy Tuck?
The criteria for an ideal candidate has been provided by Dr Santosh Bhatia:
It is important to note that tummy tuck surgery is not a substitute for weight loss. It is necessary to reach close enough to your ideal body weight at least 8 to 10 months before the surgery. Weight Loss after the surgery generally hampers the results of the process.
Women who plan pregnancy must plan a tummy tuck after that. Pregnancy after a tummy tuck will nullify the results.
If you fit into the above list, you are an ideal candidate for a tummy tuck.
Consultation With Dr Santosh Bhatia?
Generally, when a patient comes to the office for a tummy tuck, Dr Santosh Bhatia guides them through the entire process. The type of tummy tuck is decided upon taking into consideration the patient's unique case. 
Vanity Cosmetic Clinic prides itself on transparency. Hence Dr Santosh Bhatia explains the achievable result to the patient beforehand. He listens to the patient's needs, desires and goals from the surgery. 
Dr Santosh Bhatia's primary focus lies on the safety of the patient and their needs and desires regarding the final outcome. He gives utmost importance to the consultation so as to analyse every aspect and issue to deliver the best results as his ultimate priority lies in the satisfaction of the patient. 
The Process Of Tummy Tuck?
Before the process and after the consultation, the type of method is decided upon. Dr Santosh Bhatia will need to know the entirety of the medical history in order to carry out the process smoothly and without any complications. The doctor will also ask you to undergo a few blood and urine tests in order to check for any impending issues.
Also, the doctor will click a few pictures to analyze the difference in result after the process is complete.
Tummy Tuck Performed At Vanity Cosmetic Clinic?
How Is The Recovery After A Tummy Tuck?
Small tubes are generally placed at the site of the surgery in order to drain out the excess fluid that might accumulate after the surgery. Also, the patient has to wear a compression garment in order to provide support to the new body contour.
Pain medications will be prescribed in order to alleviate the pain which is common after the procedure. These must be taken as prescribed inorder to have a comfortable recovery.
The patient is advised against bending down or lifting materials as it might affect the sealed incisions. However, slowly walking for a time period might be advised so as to avoid the formation of blood clots.
Patients are absolutely barred from doing any vigorous exercises for at least 4 to 6 weeks.
The Risks Associated With A Tummy Tuck?
These are a few rare risks associated with a Tummy Tuck Process:
Caution must be exercised at all times in order to have a risk free and safe procedure and recovery.
If you are wondering whether or not you are an ideal candidate for Tummy Tuck, we invite you for a consultation with Dr Santosh Bhatia at Vanity Cosmetic Clinic in Mumbai where he will provide you with his expert guidance.
Book Appointment for a Consultation
Start here, by
booking an appointment
with Dr. Santosh Bhatia. Dr Bhatia is available for consultations at two convenient locations in Andheri (West) and South Bombay. Please select your preferred location to see Dr. Bhatia's availability and book your
appointment online
. If you prefer to book your appointment on the phone please call Vanity Cosmetic Clinic at
+917043477777
.
Click the button below to Book Appointment at your preferred location.
Your consultation includes:
Dr Santosh Bhatia is Mumbai's most-sought-after Plastic Surgeon. Founder and Director at Vanity Cosmetic Clinic, Dr Bhatia is also associated with some of the best hospitals in Mumbai such as Kokilaben Dhirubhai Ambani Hospital and Breach Candy Hospital. 
Dr Bhatia has a vast global experience working with Plastic and Cosmetic Surgery hospitals in New York, Toronto, London, Chicago, Miami, Pune, and Mumbai. 
Dr Santosh Bhatia's focus lies in performing minimally invasive, state-of-the-art plastic surgeries that yield natural-looking and gorgeous results. He is a cosmetic surgeon with the vision of an artist. Dr Bhatia pays keen attention to details which makes the patient's transformation graceful and aesthetically pleasing. 
Dr Santosh Bhatia has happy patients including celebrities, socialites, and everyday women from all over the world. His surgical skills, experience and high-regard for safety has earned him a reputation not only in Mumbai but all over the world.
"Surgeon's skill and experience, quality of care, infrastructure and facilities, and your comfort with the surgeon are just as important as the final cost of the surgery"
Body
Surgical Procedures Body Thigh Lift About Thigh Lift The thighs are one of the most prominent parts of the lower body. Having perfectly curved and
Read More »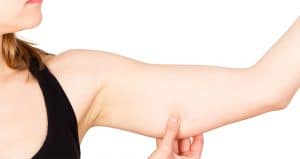 Body
Surgical Procedures Body Upper Arm Lift About Upper Arm Lift Aging is an inevitable process and the body undergoes tremendous changes as one ages. The
Read More »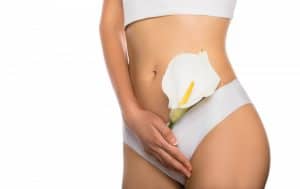 Body
Surgical Procedures Body Vaginal rejuvenation About Vaginal Rejuvenation A woman's body undergoes tremendous changes throughout her life. The multiple roles which she accepts definitely have
Read More »