Aging is a natural process that is inevitable for everyone and its visible signs on the skin like fine lines, wrinkles, age spots, loss of elasticity, and more are proof of it. No matter how much you care and pamper your skin, in today's age where there are numerous factors affecting your skin on a daily basis, the skin ages faster and maintaining natural-looking youthful skin becomes a tough task.
Factors Contributing to Aging of the Skin
Sun is the biggest reason behind premature aging and skin damage. UVA and UVB rays are more dangerous and harmful to the skin than we realize. They not only play an important role in creating visible signs of aging like wrinkles, age spots, marks but these rays are actually carcinogenic. UVB rays topically harm your skin through things like skin burns, redness whereas UVA rays steadily keep penetrating deep into your skin and cause skin damage on a larger scale and contribute to visible signs of aging.  
As we know, every day we are reaching new levels of pollution. It is not only harming our environment but also our skin. Increasing levels of pollutants, ultraviolet radiation and repetitive, prolonged exposure to it on our part has deep negative, harmful, and irreversible effects on our skin like serious damage to the skin barrier, skin aging, eczema, acne, psoriasis, inflammatory and allergic skin conditions, and skin cancer. 
In the natural aging process, our skin goes through many changes. It becomes more sensitive, thin, rough, loses plumpness and elasticity, starts sagging, and the bones and veins underneath become more visible. These changes are often categorized as below:
Loss of Subcutaneous Support – Loss of subcutaneous support means loss of fat (plumpness of the skin) in certain areas of the face like cheeks, chin, the under-eye area which result in saggy skin, hollow, sunken, and skeleton appearance. 

Bone loss – Bone loss becomes more evident as you grow older and happens especially around the mouth and chin area, causing sagging and puckering of the skin. 

Cartilage loss – Cartilage loss in the nose area enhances the bone structure of the nose, causing loss of sharpness and drooping of the nasal tip. 
Stress is a major contributing factor in speeding up the aging process of the skin. Stress can increase inflammation, accelerating the aging process by the formation of wrinkles and other visible signs of aging and impairing the body's ability to heal itself or reverse the damage. When we take too much stress, it increases the amount of cortisol ( a stress hormone) which plays a big role in breaking down skin's collagen and elasticity which then leads to skin aging. 
Factors such as gravity, sleep position, daily facial movements contribute on a daily basis to the aging process of the skin. 
Gravity – When skin loses its elasticity, due to gravity visible changes like droopy eyebrows and eyelids, saggy cheeks, loose double chins, stretched down (longer) ear lobes become more pronounced and add to the aging process. 

Sleep Position – As the skin starts aging, sleep creases start becoming more noticeable and add to the wrinkly appearance of the skin. Sleep creases occur due to the placement/ position of your head on a pillow when you sleep. If you sleep on your back, you can prevent (or stop worsening) these sleep creases; however, if not, then you may get sleep creases on the side of the forehead, above eyebrows, near the temples, and middle of the cheeks. 

Daily Facial Movements – Due to daily facial movements, expressions, lines start to appear on the face: horizontally on the forehead, vertically above the nose, around temples, upper cheeks, and around the mouth.  These lines become more pronounced and noticeable when the skin starts to lose its elasticity. 
Our lifestyle, daily habits are the pillars of our healthy self and good appearance. Hence, factors like diet, obesity, and smoking and alcohol consumption have a profound impact on our skin. 
Diet – We all know that spicy, deep-fried junk food or fast food is unhealthy for our health. But this junk food that is rich in refined sugar, bad fats (saturated & trans fats) etc. contributes a lot to the aging process of the skin whereas foods rich in vitamins, minerals, fiber like fruits and vegetables increase the amount of antioxidants in the skin and actually help to slow down the skin aging process. 

Obesity – Due to obesity or excess amount of fat causes the skin to stretch which results in stretch marks, skin tags, varicose veins, cellulitis as well as the loss of strength and luster of nails and hair. Not only this but due to continuous rubbing of fat folds against each other, skin becomes irritated, leading to skin rashes, blisters, chafing, skin infections, and dark patches. 

Smoking and Alcohol Consumption – Along with our health, smoking is also harmful to our skin also. Nicotine in cigarettes can restrict the blood flow to the skin and more than 4,000 chemicals present in these cigarettes play a major role in damaging the skin's collagen and elasticity. Also, excessive alcohol consumption depletes the skin of vitamin A, causing and aggravating wrinkles. 
As we age, the skin becomes thinner, fragile, and sensitive. Due to conditions such as diabetes, kidney problems, or medicines, the skin becomes itchy and dry. It is common to have dry patches on the skin especially on the face, legs, lower arms, and due to the texture of the aged skin, these patches feel drier, rough, scaly and add to an unpleasant physical appearance. Along with dry and itchy skin, thinner or aged skin also tends to bruise faster and easily. In some cases, medicines or illnesses also can lead to bruising. It is always advisable to seek professional help in such cases.
2. Visible Signs of Aging
Wrinkles are a prominent sign of skin aging. With aging, skin also becomes very rough, saggy and leads to more visible signs of aging. The natural aging process, environmental factors such as pollution, sun damage, gravity as well as habits such as smoking lead to the formation of wrinkles and other obvious signs of aging such as fine lines, laugh lines, frown lines, crow's feet, age spots, skin tags. 
Anti-Aging Treatments Offered at VCC:
Microneedling, also known as Collagen Induction Therapy, is a novel method which has gained a lot of momentum today due to its anti-aging skincare properties that help restore a youthful glow to the skin. It is a minimally invasive, low downtime, safe and effective procedure. It works by stimulating the collagen production. Collagen is like food for the skin, and hence encouraging collagen production greatly helps the skin to have a youthful and attractive appearance.
| Synopsis of the surgery | Microneedling makes use of a dermaroller to make controlled injuries to boost collagen production and enhance the skin. |
| --- | --- |
| Length of process | 45 to 90 minutes per session (variable) |
| Anesthesia | Topical anesthesia |
| Recovery | 2 to 4 hours |
Dr. Santosh Bhatia of Vanity Cosmetic Clinic performs Microneedling treatment with utmost care to minimize risks and deliver the best results.
2. Non-Surgical Skin Tightening
Skin tightening procedures at Vanity Cosmetic Clinic, Mumbai are a variety of cosmetic procedures that will improve the skin quality and restore the skin's youthfulness. This procedure includes the following treatments: Laser Skin Resurfacing, Radio Frequency Treatments, Intense Pulsed Light Therapy, and Ultrasound Therapy. Skin tightening procedures have become very popular in recent years because they provide a non-surgical alternative to more invasive procedures for correcting skin laxity and improving skin quality.  
| Synopsis of the surgery | Non-Surgical Skin Tightening helps in restoring tight, youthful and better-toned skin through different non-invasive procedures |
| --- | --- |
| Different Non-Surgical Procedures | Laser Skin Resurfacing ,Radio Frequency (RF) ,Treatments Intense Pulsed Light (IPL) Therapy, Ultrasound Therapy |
| Anesthesia | Topical anaesthesia or local anaesthesia as applicable |
| Recovery | 24-48 Hours |
These different types of treatments have different eligibility criteria, procedures, recovery periods, risks involved. Dr. Santosh Bhatia has provided detailed information about the same.
PRP treatment is one of the most effective, safe treatments that give incredible results. PRP treatment is also known as PRP facial rejuvenation or Vampire facelift.
In this treatment, the patient's blood is extracted. Then this extracted blood is purified and PRP, that is, Platelet-rich Plasma is then separated from it. This separated PRP is then injected into the required sites or problem areas. PRP treatment is a good option to boost collagen production, better skin quality, restore natural glow, and improve the overall appearance of the skin. 
| Synopsis of the surgery | PRP makes use of one's own blood platelets to improve the overall appearance of the skin |
| --- | --- |
| Length of process | One to Two hours (variable) |
| Anesthesia | Topical anesthesia |
| Recovery | Few Hours |
Click on the button below to read whether you are an ideal candidate for this treatment, the procedure of this treatment, risks associated with this treatment.
Botulinum Toxin Type A (Botox) is a neurotoxin produced by the bacteria Clostridium Botulinum. It helps to temporarily get rid of the wrinkles and the fine lines that appear on the face gradually with age. Botox is an excellent choice to correct dynamic wrinkles which develop overtime on the face due to expression of various emotions like smiling (smile lines), frowning (frown lines), squinting of eyes (crow's feet), etc. It is a simple, low downtime and risk free solution to such problems.
| Synopsis of the surgery | Botox injections help to rid the skin of wrinkles and fine lines to restore a smooth and wrinkle-free appearance. |
| --- | --- |
| Length of process | 15 to 45 minutes (variable) |
| Anesthesia | No anaesthesia required |
| Recovery | 2-3 Hours |
Botox treatments is a minimally invasive treatment that requires multiple sessions and the number of the same is decided by Dr. Santosh Bhatia after analyzing your skin and depending upon your requirements.
As the skin starts to age, one also tends to lose the volume and laxity of the skin which makes it look even more saggy and aged. Fillers, also known as Dermal fillers or Soft Tissue Fillers, are a type of minimally invasive aesthetic medicine used to add volume, alter the contours of the face, and fill in wrinkles. This helps to add a youthful appearance to the skin. 
| Synopsis of the surgery | Fillers help to restore a youthful appearance to the skin by getting rid of any wrinkles and fine lines and adding volume to the skin. |
| --- | --- |
| Length of process | 15 to 45 minutes (variable) |
| Anesthesia | No anaesthesia or topical anesthesia |
| Recovery | 2-3 hours |
There are different types of fillers and depending upon your skin concerns and its requirements, the doctor will choose the most suitable type and course of treatment for you.
We hope this blog helped you understand the aging process of the skin, contributing factors, how to take better care of the skin, and provided you effective solutions to achieve younger-looking skin of your dreams. 
Book a virtual consultation with Dr. Santosh Bhatia to understand which treatment is suitable for you and your skin concerns and other necessary details. In case you have any queries you can contact Dr Santosh Bhatia at  [email protected], call on +91 7043477777 or book an online consultation with Dr Santosh Bhatia who will guide you through the entire procedure.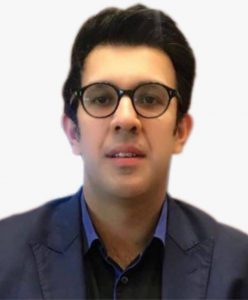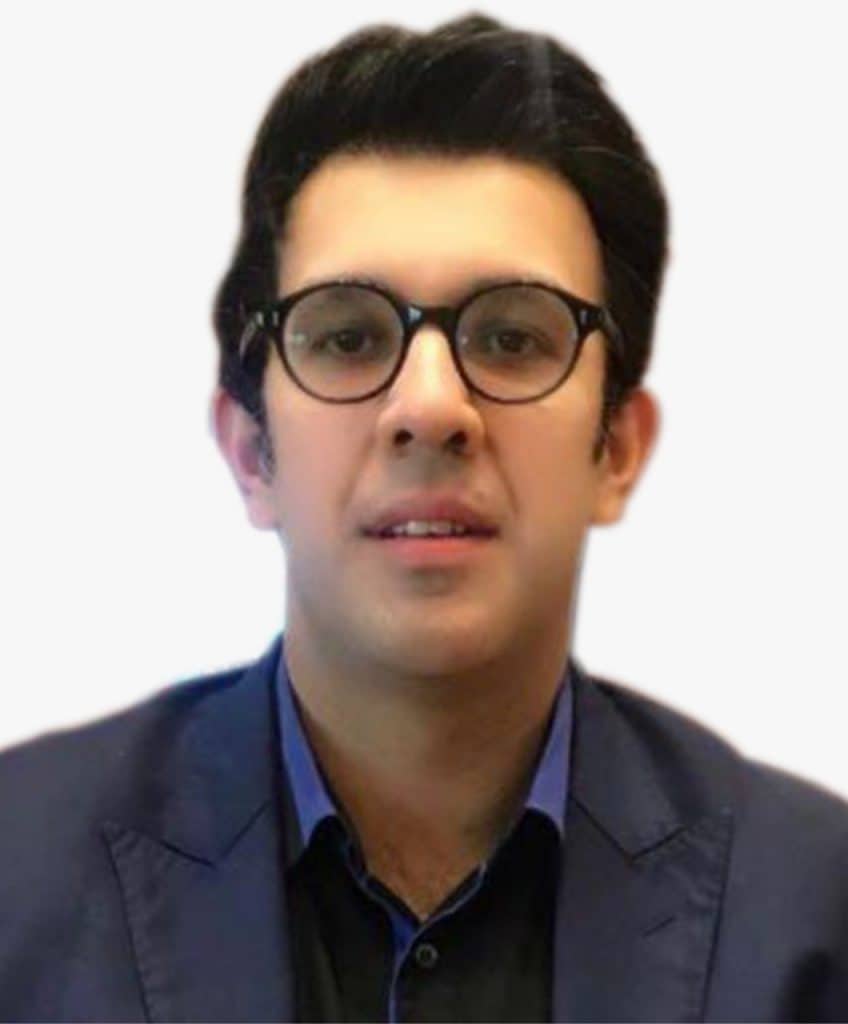 Dr Santosh Bhatia is Mumbai's most-sought-after Plastic Surgeon. Founder and Director at Vanity Cosmetic Clinic, Dr Bhatia is also associated with some of the best hospitals in Mumbai such as Kokilaben Dhirubhai Ambani Hospital and Breach Candy Hospital. 
Dr Bhatia has a vast global experience working with Plastic and Cosmetic Surgery hospitals in New York, Toronto, London, Chicago, Miami, Pune, and Mumbai. 
Dr Santosh Bhatia's focus lies in performing minimally invasive, state-of-the-art plastic surgeries that yield natural-looking and gorgeous results. He is a cosmetic surgeon with the vision of an artist. Dr Bhatia pays keen attention to details which makes the patient's transformation graceful and aesthetically pleasing. 
Dr Santosh Bhatia has happy patients including celebrities, socialites, and everyday women from all over the world. His surgical skills, experience and high-regard for safety has earned him a reputation not only in Mumbai but all over the world.
"Surgeon's skill and experience, quality of care, infrastructure and facilities, and your comfort with the surgeon are just as important as the final cost of the surgery"