A woman's body undergoes tremendous changes due to umpteen reasons. A woman plays various roles right from being a daughter, daughter-in-law, wife and a mother. All of these take a toll on her body. Add the inevitable factor of ageing to this! These aspects affect a woman physically and a visible change is seen in her breasts specifically.
The breasts are one of the most prominent parts that are affected in a woman's body. Age, pregnancy, breastfeeding and even gravity make the breasts elongated and droopy. The nipples and areola point downwards and result in a loss of perkiness. This affects the overall youthful look of the woman. As appearance is affected, this may have a negative impact on a woman's self-esteem and confidence.
Dr Santosh Bhatia of Vanity Cosmetic Clinic has a perfect solution to regain the perkiness and volume of breasts: Breast Lift Surgery
Breast Lift Surgery Information Capsule
Synopsis of the surgery
Breast lift primarily aims at improving the contour and elevation of sagging and droopy breasts to make them firmer and perky.
Length of process
One to three hours (variable)
Anaesthesia
General or local anaesthesia along with intravenous sedation
Recovery
3 to 4 days to recover. 4 to 6 weeks to start heavy exercising.
Alternative name
Mastopexy
Breast lift, also often referred to as Mastopexy, helps in changing the shape of the breasts by literally lifting them up to a higher position and restoring their contour and elevation. This counters the sagginess as well as the elongation to give a perky and rounder appearance.
An important point to note is that the breast lift does not increase the size of the breasts, it just helps to reshape and restructure them. However, a breast lift can often be performed along with a breast reduction or augmentation to deliver stunning results.
Women Opt For Breast Lift?
Various reasons contribute to saggy and drooping breasts. Some of the most common reasons are:
A small volume of breasts, stretched areolas and droopy nipples can also be rectified with the help of Breast Lift.
A breast list successfully counters the sagging due to the above and various other reasons to reposition the breast for a firmer appearance. It also changes the shape of the breasts as they appear rounder and fuller instead of cylindrical.
There are certain methods with which breast lift is performed depending upon the situation. The methodology is decided upon during consultation with Dr Santosh Bhatia
An Ideal Candidate For Breast Lift ?​
Vanity Cosmetic Clinic has determined certain criteria that decide whether a candidate is ideal for a Breast Lift Surgery. Any woman who is healthy and fits into the following criteria is an ideal candidate for a breast lift.
Consultation With Dr Santosh Bhatia?
Generally, when a patient comes to the office for a breast lift, Dr Santosh Bhatia guides them through the entire process. The methodology is decided upon taking into consideration the patient's unique case.
Vanity Cosmetic Clinic prides itself on transparency. Hence Dr Santosh Bhatia explains the achievable result to the patient beforehand. He listens to the patient's needs, desires and goals from the surgery.
Dr Santosh Bhatia's primary focus lies on the safety of the patient and their needs and desires regarding the final outcome. He gives utmost importance to the consultation so as to analyse every aspect and issue to deliver the best results as his ultimate priority lies in the satisfaction of the patient.
Before The Procedure Of Breast Lift?
Before the process and after the consultation, the type of method is decided upon. Dr Santosh Bhatia will need to know the entirety of the medical history in order to carry out the process smoothly and without any complications. The doctor will also ask you to undergo a few blood tests in order to check for any impending issues.
Also, a mammogram might be advised by him so as to determine the current condition and health of the breasts.
Breast Lift: The Right Surgeon, Procedure, Recovery, and all you need to know!
Dr Santosh Bhatia, Vanity Cosmetic Clinic's Board Certified Plastic and Cosmetic Surgeon has written a blog to answer all the questions which might arise in one's mind regarding breast lift surgery and choosing the right surgeon for the surgery.
Breast Lift Done At Vanity Cosmetic Clinic?
A breast lift is generally performed as outpatient surgery, that is, you do not need to stay overnight at the hospital. Generally, local anaesthesia and intravenous sedation are preferred. In very rare cases, general anaesthesia is given.
The Recovery After A Breast Lift Like?
The Risks Associated With A Breast Lift ?
Like every surgical procedure, there are a few risks associated with breast lift as well. Some of them include:
These complications and risks are extremely rare and utmost care must be taken during the entire process so as to avoid these risks from turning into a reality.
If you are wondering whether or not you are an ideal candidate for Breast Lift, we invite you for a consultation with Dr Santosh Bhatia at Vanity Cosmetic Clinic in Mumbai where he will provide you with his expert guidance.
Before & after photos, Video Testomonial
Book Appointment for a Consultation
Start here, by
booking an appointment
with Dr. Santosh Bhatia. Dr Bhatia is available for consultations at two convenient locations in Andheri (West) and South Bombay. Please select your preferred location to see Dr. Bhatia's availability and book your
appointment online
. If you prefer to book your appointment on the phone please call Vanity Cosmetic Clinic at
+917043477777
.
Your consultation includes:
SAVE 50% ON CONSULTATION FEES. DISCOUNTED CONSULTATION FEES Rs. 500/- ONLY (Reg. Rs. 1,000/-)
Dr Santosh Bhatia is Mumbai's most-sought-after Plastic Surgeon. Founder and Director at Vanity Cosmetic Clinic, Dr Bhatia is also associated with some of the best hospitals in Mumbai such as Kokilaben Dhirubhai Ambani Hospital and Breach Candy Hospital. 
Dr Bhatia has a vast global experience working with Plastic and Cosmetic Surgery hospitals in New York, Toronto, London, Chicago, Miami, Pune, and Mumbai. 
Dr Santosh Bhatia's focus lies in performing minimally invasive, state-of-the-art plastic surgeries that yield natural-looking and gorgeous results. He is a cosmetic surgeon with the vision of an artist. Dr Bhatia pays keen attention to details which makes the patient's transformation graceful and aesthetically pleasing. 
Dr Santosh Bhatia has happy patients including celebrities, socialites, and everyday women from all over the world. His surgical skills, experience and high-regard for safety has earned him a reputation not only in Mumbai but all over the world.
"Surgeon's skill and experience, quality of care, infrastructure and facilities, and your comfort with the surgeon are just as important as the final cost of the surgery"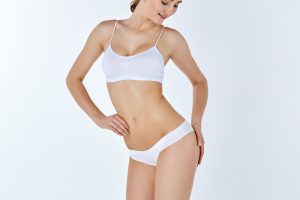 Breast Surgery
Surgical Procedures Breast Breast Revision About Breast Revision Did you undergo plastic surgery for breast augmentation or breast lift or breast reduction but are unhappy
Read More »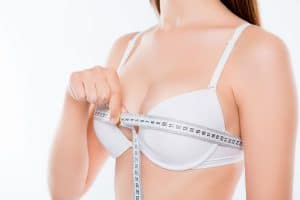 Breast Surgery
Surgical Procedures Breast Breast Reduction About Breast Reduction Perfect and proportional breasts are every woman's dream. However, many women are born with a much larger
Read More »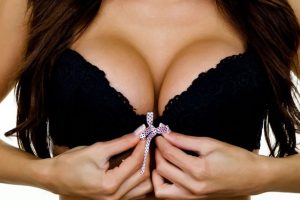 Breast Surgery
Surgical Procedures Breast Breast Augmentation About Breast Augmentation Breasts are a symbol of feminine beauty and grace. Having perfectly shaped and proportionate breasts boost a
Read More »