Improve Your Nose's Appearance With Rhinoplasty In Mumbai
The nose is a prominent facial feature that makes the face memorable. A sharp nose is traditionally considered a sign of beauty in both men and women.  It contributes to the aesthetic beauty of the face and makes it attractive and pretty. However, not all are blessed with a perfectly shaped and proportionate nose. 
Some people have noses that are wide, misshapen, bumpy, or deformed. This tends to adversely affect not only the overall appearance of the face but also the functionality of the nose.  A misshapen nose or a nose that is affecting a patient's respiratory system is a cause of physical pain and emotional distress for the patient. Many people opt for nose reshaping for aesthetic reasons. In such cases, rhinoplasty is suggested as it deals with the aesthetic or outside portion of the nose. On the other hand, if the patient is struggling with pain and breathing normally, then septoplasty surgery is suggested. Septoplasty surgery deals with the inside structure and functional problems of the nose. In many cases, rhinoplasty and septoplasty surgery are combined or performed together for optimal results.
Dr. Santosh Bhatia, the Board-certified Cosmetic Surgeon at Vanity Cosmetic Clinic, Mumbai is an expert in nose reshaping or transforming a misshapen/injured/deformed nose into a proportionate, aesthetic one through rhinoplasty and even in dealing with structural, functional problems of the nose with septoplasty surgery. Rhinoplasty surgery, also known as nose surgery or a "nose job", is a safe and effective solution to fix the nose permanently for the better.
What our patients have to say about Rhinoplasty Surgery at Vanity Cosmetic Clinic :
Dr. Santosh Bhatia at Vanity Cosmetic clinic performed my Rhinoplasty surgery . From day 1 i felt like I was in the hands of a very knowledgable doctor. His bed side manner was very kind and polite. His team at the clinic are really friendly and helpful. His assistant Shilpa is an angel and touched base with me several times pre surgery to ensure my questions were answered promptly and post surgery she would check in with me every other day. I woke from my surgery feeling fantastic! I have minimal scares on my breasts and discomfort post surgery was manageable . Thank you Dr. Santosh Bhatia for your help.
Dr Santosh Bhatia was extremely professional and nice. He explained the procedure in detail about the pros and cons and made me feel confident about being in safe hands inspite of me being extremely nervous about it. I am loving my new nose and scarless mole excision over my face. I would definitely recommend him to everyone.
Best Surgeon Dr Santosh Bhatia in India for Rhinoplasty surgery. Fantastic results.
Rhinoplasty Information Capsule:
Synopsis of the surgery
Rhinoplasty is a type of nose surgery that aims at resizing and reshaping the nose to enhance the appearance of the nose or solve any functional issues. Rhinoplasty can also be combined with septoplasty surgery to deal with functional or structural issues of the nose
Length of process
Two to three hours (may vary)
Anesthesia
General or local anesthesia along with intravenous sedation
Recovery
1 week to recover. 2 to 3 weeks to start heavy exercising
Alternative name
The following are the alternative names for Rhinoplasty - Nose Job, Nose Surgery, Septoplasty Surgery, Nose Reshape Surgery
Rhinoplasty cost or nose job cost
Starting from Rs. 1,40,000/- +18%GST (may vary)
EMI
Interest-free EMI available for rhinoplasty or nose job
What Is
rhinoplasty surgery?
Rhinoplasty, commonly referred to as nose reshape surgery or nose job, is a type of cosmetic nose surgery that is performed to change the size and appearance of the nose. Rhinoplasty is often performed with septoplasty surgery to improve any pre-existing functional flaws that accompany a deformed nose. 
Rhinoplasty can be performed alone or in combination with septoplasty surgery depending on the patient's needs to repair any damage caused to the nose due to an accident or injury. 
Understanding the basic structure of the nose is vital when we discuss rhinoplasty. The upper part of the nose is made up of bone and the lower part of cartilage. Rhinoplasty involves altering the bone, cartilage, and skin either individually or all together for appealing and desirable results.
What all
issues does rhinoplasty correct?
Rhinoplasty is the perfect solution for various issues of the nose. The following are some of the common issues listed down by Dr. Santosh Bhatia of Vanity Cosmetic Clinic, Mumbai:
All of these issues along with some other rare ones can be corrected by a nose surgery like rhinoplasty or nose reshaping surgery. There are different types of nose surgery for different problems. For example; a deviated septum can be corrected with septoplasty surgery.
Dr. Santosh Bhatia, a Board-certified Plastic Surgeon of Vanity Cosmetic Clinic, Mumbai, first evaluates the nose during the consultation before deciding the procedure for correcting the issue at hand. He gives priority to analysis and studies every individual case to deliver the best results.
What are the
different types of nose surgery?
There are a few different rhinoplasty procedures that are adopted while performing the surgery. Some of them are as follows:
The rhinoplasty procedure and the type of nose surgery required are decided during the consultation with Dr. Santosh Bhatia based on the various factors and the patient's needs & requirements.
Who is
an ideal candidate for a rhinoplasty?
Dr. Santosh Bhatia of Vanity Cosmetic Clinic, Mumbai, has provided the criteria for an ideal candidate for a nose surgery or nose job. If you fit into the following criteria, then you are an ideal candidate for a nose job or required type of nose surgery – 
What to expect at the
consultation with Dr. Santosh Bhatia?
When a patient comes to the office for rhinoplasty, Dr. Santosh Bhatia of Vanity Cosmetic Clinic, Mumbai, guides them through the entire process. The rhinoplasty procedure and type of nose surgery are decided after taking into consideration the patient's unique case.
Vanity Cosmetic Clinic, Mumbai prides itself on transparency. Hence, Dr. Santosh Bhatia explains the achievable result to the patient beforehand. He listens to the patient's needs and desires and forms a treatment plan accordingly
Dr. Santosh Bhatia's primary focus lies on the safety of the patient and their satisfaction regarding the results of the nose surgery. He gives utmost importance to the consultation to analyze every aspect and issue to deliver the best possible results.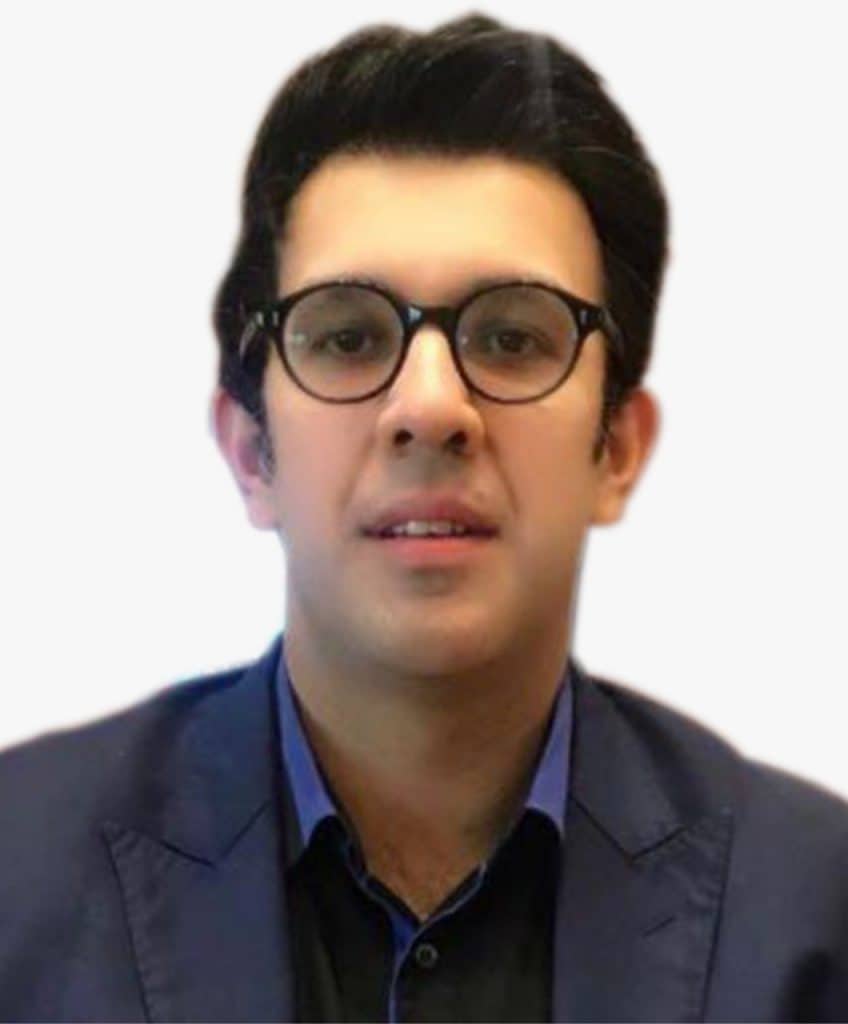 How is
rhinoplasty cost determined in india?
Rhinoplasty cost or nose job cost may be covered by insurance if rhinoplasty is done for the purpose of reconstruction after an accident or for improving the functionality of the nose (like septoplasty surgery). But if rhinoplasty or nose reshape surgery is done for cosmetic or aesthetic purposes as a nose job only, then the surgery will not be covered by insurance. The total rhinoplasty cost includes various factors and those are:
The rhinoplasty cost or nose job cost also depends on the type of nose surgery, the rhinoplasty procedure or technique used for nose reshaping, the skill, and expertise of the surgeon, the location of the clinic or hospital, and the accreditation of the facility.
What is
the rhinoplasty cost in mumbai?
The overall rhinoplasty cost or nose job cost generally ranges from Rs. 1,40,000/- to Rs. 2,00,000/- +18% GST at Vanity Cosmetic Clinic, Mumbai. As mentioned above, the nose job cost or rhinoplasty cost depends on the types of nose surgery that needs to be done and many other factors.
What to expect before
the process of rhinoplasty?
Dr. Santosh Bhatia of Vanity Cosmetic Clinic, Mumbai, will ask for your complete medical history to carry out the rhinoplasty procedure smoothly and without any complications. The doctor will also ask you to undergo a few blood tests to check for any impending issues.
Also, the doctor will click a few pictures to analyze the difference before and after the surgery is complete.
how is a
rhinoplasty performed at vanity cosmetic clinic?
Rhinoplasty is an outpatient procedure which means the patient is not hospitalized before or after the surgery. He/she can go back home within a few hours of the nose surgery or nose job. At Vanity Cosmetic Clinic, Mumbai, rhinoplasty surgery occurs in the following steps:
What Is
the recovery procedure after a rhinoplasty surgery?
After the nose surgery or nose job, a splint along with bandages will be used to cover the site. The splint helps to support the newly set contour achieved by rhinoplasty surgery. The splint and the stitches are removed after a few days.
Rest is advised by the doctor for at least a few days to speed up the healing process. During this period, it is quite common to notice pain and swelling along with some black-blue marks under the eyes. These generally subside within a few days. Dr. Santosh Bhatia might prescribe certain medications to alleviate the pain. These must be taken as prescribed.

The doctor will also provide certain instructions regarding taking care of the site like taking a bath instead of showering, avoiding extreme facial expressions, and avoiding vigorous exercises for at least a few days.

It takes a long time for the nose contour to take the perfect shape, hence the results are not immediately visible.
What are
the risks associated with a rhinoplasty?
Here are a few rare risks associated with rhinoplasty:
These risks are very rare and utmost care must be taken at all times to ensure that these risks do not turn into a reality.
If you are wondering whether or not you are an ideal candidate for rhinoplasty surgery, we invite you for a consultation with Dr. Santosh Bhatia at Vanity Cosmetic Clinic in Mumbai, where he will provide you with his expert guidance.
Rhinoplasty Surgery Before & after photos
Book Appointment for a Consultation
Start here, by
booking an appointment
with Dr. Santosh Bhatia. Dr Bhatia is available for consultations at two convenient locations in Andheri (West) and South Bombay. Please select your preferred location to see Dr. Bhatia's availability and book your
appointment online
. If you prefer to book your appointment on the phone please call Vanity Cosmetic Clinic at
+917043477777
.
Click the button below to Book Appointment at your preferred location.
Your consultation includes: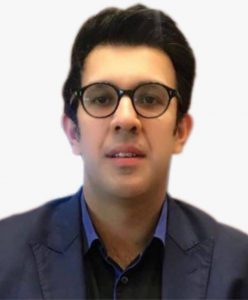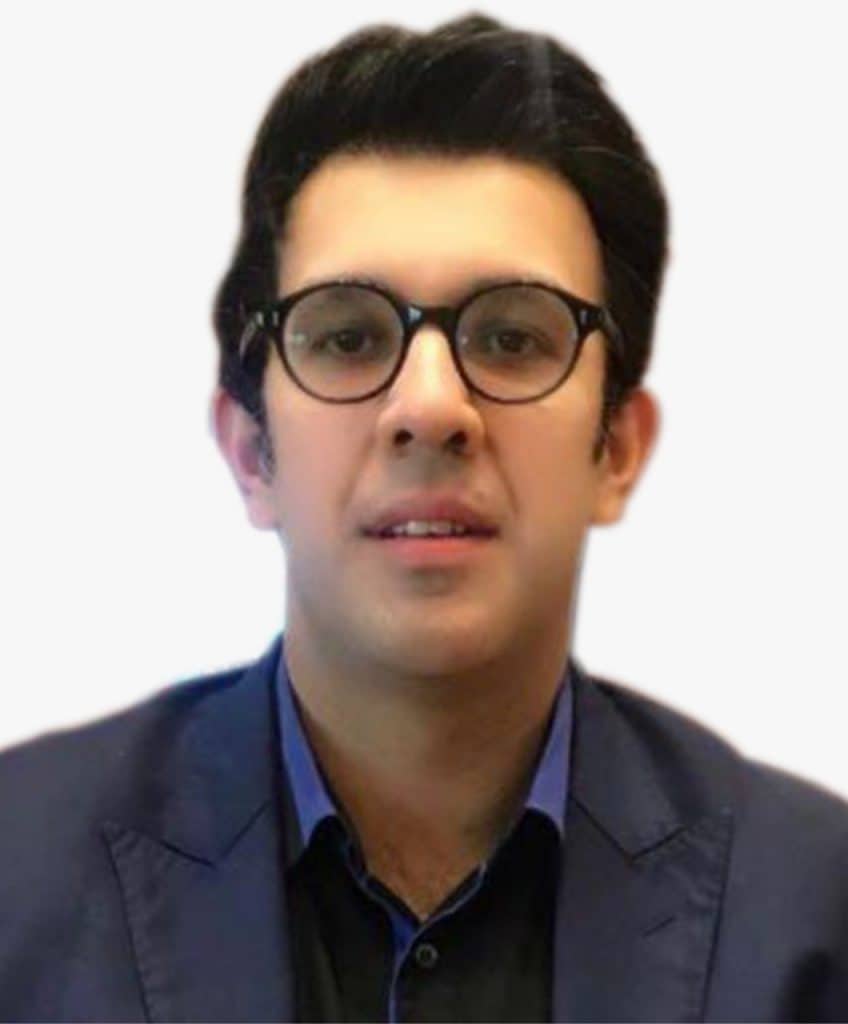 Dr Santosh Bhatia is Mumbai's most-sought-after Plastic Surgeon. Founder and Director at Vanity Cosmetic Clinic, Dr Bhatia is also associated with some of the best hospitals in Mumbai such as Kokilaben Dhirubhai Ambani Hospital and Breach Candy Hospital. 
Dr Bhatia has a vast global experience working with Plastic and Cosmetic Surgery hospitals in New York, Toronto, London, Chicago, Miami, Pune, and Mumbai. 
Dr Santosh Bhatia's focus lies in performing minimally invasive, state-of-the-art plastic surgeries that yield natural-looking and gorgeous results. He is a cosmetic surgeon with the vision of an artist. Dr Bhatia pays keen attention to details which makes the patient's transformation graceful and aesthetically pleasing. 
Dr Santosh Bhatia has happy patients including celebrities, socialites, and everyday women from all over the world. His surgical skills, experience and high-regard for safety has earned him a reputation not only in Mumbai but all over the world.
"Surgeon's skill and experience, quality of care, infrastructure and facilities, and your comfort with the surgeon are just as important as the final cost of the surgery"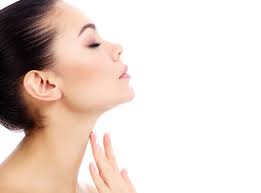 Head & Face
Neck Lift
Surgical Procedures Face Neck Lift About Neck Lift Having youthful and taut features is what everyone desires. Everybody dreams of stopping ageing right in its
Read More »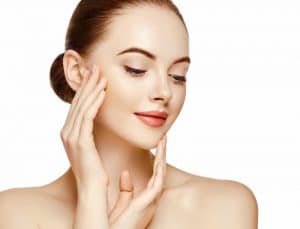 Head & Face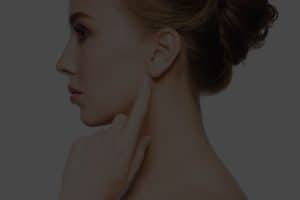 Head & Face
Otoplasty
Surgical Procedures Face Ear Surgery About Otoplasty Ears are a prominent facial feature and add to the attractiveness of one's face. Proportional, symmetrical ears make
Read More »