Non-Surgical Skin Tightening
Non-Surgical Skin Tightening
Growing older means sagging and loose skin, along with wrinkles and fine lines. The skin is the first to show clear and bold signs of ageing. Hence, if people want to press the pause button on ageing they can start with anti-ageing treatments for the skin. 
Dr Santosh Bhatia, the Board-certified Plastic Surgeon and Director of Vanity Cosmetic Clinic has designed a range of treatments that are non-surgical and effective for skin tightening. Skin tightening can restore your skin's laxity and glow. Skin tightening definitely makes patients look younger and feel better about themselves.
Non-Surgical Skin Tightening Information Capsule:
Synopsis of the surgery
Non-Surgical Skin Tightening helps in restoring tight, youthful and better-toned skin through different non-invasive procedures
What Are The Different Procedures Under This?
Laser Skin Resurfacing ,Radio Frequency (RF) ,Treatments Intense Pulsed Light (IPL) Therapy, Ultrasound Therapy
Anaesthesia
Topical anaesthesia or local anaesthesia as applicable
Recovery
24 - 48 hours
Skin Tightening Procedures?
Skin tightening procedures at Vanity Cosmetic Clinic, Mumbai are a variety of cosmetic procedures that will improve the skin quality and restore the skin's youthfulness. 
Skin tightening procedures have become very popular in recent years because they provide a nonsurgical alternative to more invasive procedures for correcting skin laxity and improving skin quality. Today Dr Santosh Bhatia, your Board-certified Plastic Surgeon can choose among a number of different devices and technologies that provide noninvasive skin tightening solutions.
The Different Non-Surgical Skin Tightening Procedures At Vanity Cosmetic Clinic?
Vanity Cosmetic Clinic, Mumbai is equipped with state-of-the-art technology and multiple devices that make non-surgical skin tightening safe and effective. 
Laser Skin Resurfacing uses advanced and modern laser technology to correct imperfections on the skin. Laser Skin Resurfacing machines use short pulsating beams of lasers which are targeted at the problem areas. These beams work upon different layers of the skin depending upon the issue at hand to restore smooth and even skin.
To learn more about Laser Skin Resurfacing click here. 
Radio Frequency (RF) Treatments
RF treatments are performed using a handheld device which delivers heat to the target area of the skin. The heat is given to the superficial layer of the skin thus leaving all the underlying tissue untouched and safe.
According to Dr Santosh Bhatia, the main aim of RF treatments is to use the heat to trigger collagen production in the body. Higher collagen levels immediately make the skin tighter, smoother and even-toned.
Intense Pulsed Light (IPL) Therapy
Intense Pulsed Light Therapy or IPL Therapy is a light-based therapy that can treat, wrinkles, spots and loose skin. 
IPL therapy is similar to laser treatment. But unlike laser, the light from IPL is more scattered and goes deeper into the layers of the skin. 
Dr Santosh Bhatia, the Board-certified Plastic Surgeon of Vanity Cosmetic Clinic, Mumbai explains that the wavelength and power of the beam are decided based on the unique case of the patient. 
Skin tightening using ultrasound energy involve which heats skin at specific depths and locations to induce collagen production and help skin become firmer. Dr Santosh Bhatia uses a handheld device, which transmits the ultrasound waves through the skin's surface. 
Ultrasound technology has been used in medicine for many decades, and ultrasound skin tightening has an excellent safety profile.
The treatment which is most suitable for your unique case will be recommended for you by Dr Santosh Bhatia. 
An Ideal Candidate For Non-Surgical Skin Tightening?
Dr Santosh Bhatia, the Plastic Surgeon of Vanity Cosmetic Clinic, Mumbai has laid down the following guidelines for being an ideal candidate of non-surgical skin tightening: 
At Vanity Cosmetic Clinic, Mumbai non-surgical skin tightening is a gender-neutral procedure and hence both genders can be treated for this anti-ageing procedure. 
Consultation With Dr Santosh Bhatia?
Generally, when a patient comes to the office for non-surgical skin tightening treatments, Dr Santosh Bhatia physically evaluates his/her skin condition. He then guides them through the available treatment options and their individual advantages and risks. Vanity Cosmetic Clinic, Mumbai,  prides itself on transparency. Hence Dr Santosh Bhatia explains the achievable result to the patient beforehand. He listens to the patient's needs, desires and goals from the procedure. 
Dr Santosh Bhatia's primary focus lies on the safety of the patient and their needs and desires regarding the final outcome. He gives utmost importance to the consultation so as to analyse every aspect and issue to deliver the best results as his ultimate priority lies in the satisfaction of the patient.
BEFORE THE Non-Surgical Skin Tightening Treatments?
Dr Santosh Bhatia will need to know the entirety of the medical history in order to carry out the process smoothly and without any complications. Any impending allergies must also be informed before the procedure. 
Also, the doctor will click a few pictures to analyze the difference in the result after the process is complete.
Apart from that, there are no special efforts that the patient needs to take to prepare for the procedure. 
The Procedure Performed At Vanity Cosmetic Clinic?
Since non-surgical skin tightening can be achieved via multiple treatments, we will be listing out the procedure of each one of them. 
Expect During Recovery From Non-Surgical Skin Tightening?
Recovery from non-surgical skin tightening is not cumbersome. In case if Dr Bhatia thinks that the treatment was intense, then the targeted areas may be bandaged for protection. 
You may observe some redness or swelling on the treatment sites. This is common and will fade away within a week. 
Patients typically resume their daily activities within 48 hours. 
Risks Associated With Non-Surgical Skin Tightening?
All medical and cosmetic procedures carry some amount of risk with them. Vanity Cosmetic Clinic, Mumbai explains the risks in advance. Following are the risks associated with non-surgical skin tightening:
Dr Santosh Bhatia works hard to ensure that none of these risks become a reality for our patients. 
In case you are wondering whether or not Non-Surgical Skin Tightening is right for you, we invite you to a one-on-one consultation with Board-certified Plastic and Cosmetic Surgeon Dr Santosh Bhatia of Vanity Cosmetic Clinic, Mumbai. 
Book Appointment for a Consultation
Start here, by
booking an appointment
with Dr. Santosh Bhatia. Dr Bhatia is available for consultations at two convenient locations in Andheri (West) and South Bombay. Please select your preferred location to see Dr. Bhatia's availability and book your
appointment online
. If you prefer to book your appointment on the phone please call Vanity Cosmetic Clinic at
+917043477777
.
Click the button below to Book Appointment at your preferred location.
Your consultation includes:
Dr Santosh Bhatia is Mumbai's most-sought-after Plastic Surgeon. Founder and Director at Vanity Cosmetic Clinic, Dr Bhatia is also associated with some of the best hospitals in Mumbai such as Kokilaben Dhirubhai Ambani Hospital and Breach Candy Hospital. 
Dr Bhatia has a vast global experience working with Plastic and Cosmetic Surgery hospitals in New York, Toronto, London, Chicago, Miami, Pune, and Mumbai. 
Dr Santosh Bhatia's focus lies in performing minimally invasive, state-of-the-art plastic surgeries that yield natural-looking and gorgeous results. He is a cosmetic surgeon with the vision of an artist. Dr Bhatia pays keen attention to details which makes the patient's transformation graceful and aesthetically pleasing. 
Dr Santosh Bhatia has happy patients including celebrities, socialites, and everyday women from all over the world. His surgical skills, experience and high-regard for safety has earned him a reputation not only in Mumbai but all over the world.
"Surgeon's skill and experience, quality of care, infrastructure and facilities, and your comfort with the surgeon are just as important as the final cost of the surgery"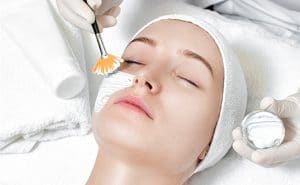 Skin & Hair
Non-Surgical Procedures Skin and Hair Chemical Peel About Chemical Peel Human skin is most exposed to weather elements, pollution and other environmental factors. Ipso facto
Read More »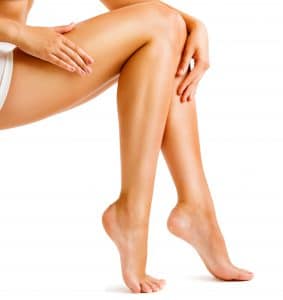 Skin & Hair
Non-Surgical Procedures Skin and Hair Laser Hair Removal About Laser Hair Removal Body hair is one of the most unwanted aspects of the human body.
Read More »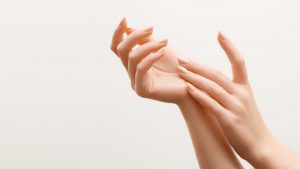 Skin & Hair
Non-Surgical Procedures Skin and Hair Hand Rejuvenation About Hand Rejuvenation Hands are as visible as the human face. They are exposed to the sun, heat,
Read More »