Every man dreams of having a taut and defined chest. However, that is not always the case. Having a contoured and flat chest defines a man's masculinity. 
But sometimes, some men observe swelling in the chest area which begins to resemble a woman's breast. This can soon become a cause of embarrassment for many individuals who shy away from fitting clothes and avoid going shirtless. This problem is often labelled as "man-boobs".
The technical term for Man-Boobs is Gynecomastia which affects the overall appearance of a man's chest. Dr Santosh Bhatia of Vanity Cosmetic Clinic can solve the problem of man-boobs by performing a safe and simple surgery called Gynecomastia Surgery.
Gynecomastia Surgery Information Capsule:
Synopsis of the surgery
Gynecomastia surgery helps to restore a flat and contoured chest by removing extra breast tissue and fat from the chest of a man.
Length of process
One to three hours (variable)
Anaesthesia
General or local anaesthesia along with intravenous sedation
Recovery
3 to 4 days to recover.  4 to 6 weeks to start heavy exercising.
Alternative name
Man Boob Job
Gynecomastia is when the chest seems to swell up and resemble a breast. This is due to the enlargement of breast gland tissue or accumulation of fat and skin in the area which is often referred to as pseudo-gynecomastia.
Gynecomastia is generally painless and feels like a rubbery mass below the surface of the nipple. This issue can be observed either unilaterally or bilaterally. Although Gynecomastia is painless, sometimes tenderness or sensitivity can be observed in the affected region.
Reasons For Gynecomastia?
Every man, too, has breast tissue. However, due to the balance of testosterone in the body, they cease to grow in size. In the case of estrogenic influence and hormonal imbalance, one can observe gynecomastia. 
This issue can also be observed in teenage boys as they hit puberty and the hormones are imbalanced. It can affect any and all age groups of men.
In cases where an individual may be suffering from thyroidism, liver cirrhosis, kidney issues, etc may pave the way for gynecomastia as well.
In order to cure the issue, Dr Santosh Bhatia believes in understanding the core and the reason for the problem.
Generally, gynecomastia can be classified in four grades depending upon the volume of the breast tissue and the skin elasticity.
Grade 1

gynecomastia generally is breast enlargement without skin excess.

Grade 2

has moderate breast enlargement without skin excess.

Grade 3

generally has moderate breast enlargement with excess skin

Grade 4

has marked breast enlargement with skin excess.
Dr Santosh Bhatia of Vanity Cosmetic Clinic in Mumbai explains that generally, the patients that come to him qualify as Grade 1 and Grade 2 gynecomastia.
It is necessary to have a consultation with the doctor to understand the grade of the said issue and then decide upon the necessary method.
An Ideal Candidate For A Gynecomastia Surgery?
As discussed above men of all ages are prone to this condition. 
Following are the criteria for being an ideal candidate for Gynecomastia surgery:
Consultation With Dr Santosh Bhatia?
Generally, when a patient comes to the office for gynecomastia surgery, Dr Santosh Bhatia guides them through the entire process. The surgical technique is decided by taking into consideration the situation of the patient and the grading of the Gynecomastia. The achievable result is explained to the patient.
Dr Santosh Bhatia's primary focus lies on the safety of the patient and their needs and desires regarding the final outcome. He gives utmost importance to the consultation so as to analyse every aspect and issue to deliver the best results as his ultimate priority lies in the satisfaction of the patient. 
The Gynecomastia Surgery?
Before the process and after the consultation, the type of process is decided upon. Dr Santosh Bhatia will need to know the entirety of the medical history in order to carry out the process smoothly and without any complications. The doctor will also ask you to undergo a few blood tests in order to check for any impending issues.
Also, a mammogram might be advised by him so as to eliminate any possibility of male breast cancer.
Process Involved In A Gynecomastia Surgery At Vanity Cosmetic Clinic?
In any and all cases, the patient is first intimidated about the necessary procedure that needs to be performed for best and long-lasting results.
Recovery Like After A Gynecomastia Surgery?
After the surgery, a pressure garment (like a corset) has to be mandatorily worn by the patient for 3 weeks after the surgery and at least for 12 hours after that.  
The results are generally visible after 3 months and if liposuction is performed, a single stitch is required which is almost invisible.
As the entire breast tissue has been removed, the possibility of gynecomastia returning is very rare and the results of the surgery are long-lasting.
The Risks Associated With Gynecomastia Surgery?
The risks and complications that are associated with gynecomastia are very rare. However, some of them include:
Proper care must be taken at all times in order to avoid these risks from turning into a reality.
If you are wondering whether or not you are an ideal candidate for Gynecomastia, we invite you for a consultation with Dr Santosh Bhatia at Vanity Cosmetic Clinic in Mumbai where he will provide you with his expert guidance.
Book Appointment for a Consultation
Start here, by
booking an appointment
with Dr. Santosh Bhatia. Dr Bhatia is available for consultations at two convenient locations in Andheri (West) and South Bombay. Please select your preferred location to see Dr. Bhatia's availability and book your
appointment online
. If you prefer to book your appointment on the phone please call Vanity Cosmetic Clinic at
+917043477777
.
Click the button below to Book Appointment at your preferred location.
Your consultation includes:
Dr Santosh Bhatia is Mumbai's most-sought-after Plastic Surgeon. Founder and Director at Vanity Cosmetic Clinic, Dr Bhatia is also associated with some of the best hospitals in Mumbai such as Kokilaben Dhirubhai Ambani Hospital and Breach Candy Hospital. 
Dr Bhatia has a vast global experience working with Plastic and Cosmetic Surgery hospitals in New York, Toronto, London, Chicago, Miami, Pune, and Mumbai. 
Dr Santosh Bhatia's focus lies in performing minimally invasive, state-of-the-art plastic surgeries that yield natural-looking and gorgeous results. He is a cosmetic surgeon with the vision of an artist. Dr Bhatia pays keen attention to details which makes the patient's transformation graceful and aesthetically pleasing. 
Dr Santosh Bhatia has happy patients including celebrities, socialites, and everyday women from all over the world. His surgical skills, experience and high-regard for safety has earned him a reputation not only in Mumbai but all over the world.
"Surgeon's skill and experience, quality of care, infrastructure and facilities, and your comfort with the surgeon are just as important as the final cost of the surgery"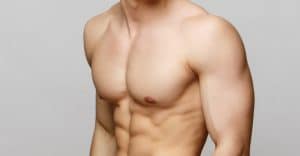 For Men
Surgical Procedures Body Pectoral Implants About Pectoral Implants The modern, metrosexual man wants to look good and attractive. Men slog in the gym for hours
Read More »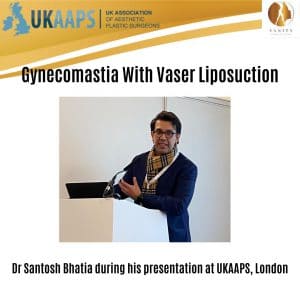 For Men
The 29th of February 2020 was a significant milestone day for Vanity Cosmetic Clinic, Mumbai. Dr Santosh Bhatia, the Director of Vanity Cosmetic Clinic, Mumbai
Read More »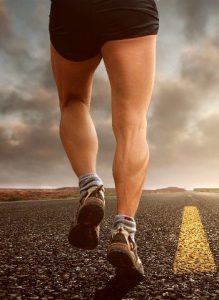 Body
Surgical Procedures Body Calf Implants About Calf Implants The calves are a prominent part of the leg; however, cosmetically neglected. Having strong and toned calves
Read More »