Perfect and proportional breasts are every woman's dream. However, many women are born with a much larger breast size than is suitable for their body type. And one may think that this is a dream but it really is a nightmare! Women with extremely large breasts are in immense physical pain and feel frustrated and traumatized due to them. 
There are many scientific reasons like hormonal issues; heredity, etc. which result in women having heavier breasts which are out of proportion with the overall body. But this need not be a permanent problem. At Vanity Cosmetic Clinic, Dr Santosh Bhatia performs a simple and effective procedure called "Breast Reduction Surgery" which solves this problem forever while also leaving the patient with beautiful, aesthetically pleasing smaller-sized breasts.
Breast Reduction Surgery Information Capsule
Synopsis of the surgery
Breast reduction helps to achieve the desired breast size by removal of excess tissue, fat and skin.
Length of process
One to three hours (variable)
Anaesthesia
General or local anaesthesia along with intravenous sedation
Recovery
3 to 4 days to recover.  4 to 6 weeks to start heavy exercising.
Alternative name
Reduction mammoplasty
Breast Reduction Surgery?
Breast reduction surgery involves the removal of excess skin, fat and tissue from the breasts in order to have properly proportioned breasts. It is also often referred to as reduction mammoplasty. 
Dr Santosh Bhatia, a Board-certified, well known Mumbai based Plastic Surgeon explains that this surgery is a safe and effective way to get rid of all the issues that come due to extremely large breasts.
The Problems Associated With Overly Large Breasts?
Sometimes, women tend to have massive breasts. This issue is also called gigantomastia. Having heavier breasts results in back pain, shoulder pain,and arm pain. Women with gigantomastia are prone to skin inflammatory reactions since the breast skin constantly rubs against the abdominal wall or the chest wall. They also create a hurdle for the woman to engage in vigorous exercise or heavy physical activities thus affecting her health adversely.
Generally, having heavier breasts not only affects physical health, but also psychological well-being as it becomes difficult for women to get relevant sized clothes and bras. Women can develop inferiority – complex regarding their looks and appearance due to these reasons.
Reducing the size of the breast through a breast reduction surgery often helps to overcome all of these physical and mental issues since the breasts post-surgery are well-proportioned and perfect.
An Ideal Candidate For Breast Reduction Surgery?
Dr Santosh Bhatia has listed down certain conditions that make a woman an ideal candidate for Breast Reduction Surgery. If you fit into the criteria, then you are definitely an ideal candidate for a breast augmentation surgery:
Please note that getting a breast reduction done is not a good idea if you are succumbing to peer or societal pressure. Undergoing this procedure should be a well-thought decision that you make for yourself. 
Consultation With Dr Santosh Bhatia?
Generally, when a patient comes to the office for breast reduction surgery, Dr Santosh Bhatia guides them through the entire process. The methodology is decided upon taking into consideration the situation at hand. The achievable size and result is explained to the patient after taking into consideration their needs and goals.
Vanity Cosmetic Clinic, Mumbai gives utmost importance to a one-on-one consultation before the surgery. This consultation will involve analyzing the patient's medical history, problem areas, desires and goals from the surgery. The doctor will examine the patient's breasts and note down all the details for future reference.   
Dr Santosh Bhatia's primary focus lies on being able to fulfil the patient's expectations from the surgery while ensuring the patient's safety at all times during the surgery.
Breast Reduction Surgery: A Perfect Solution To Reduce Large Breasts.
Dr Santosh Bhatia, Vanity Cosmetic Clinic's Board Certified Plastic and Cosmetic Surgeon has written a blog to answer all the questions which might arise in one's mind regarding the Breast Reduction Surgery.
What to EXPECT BEFORE THE
Procedure Of Breast Reduction?
Dr Santosh Bhatia will need to know the entirety of the medical history in order to carry out the process smoothly and without any complications. The doctor will also ask you to undergo a few blood tests in order to check for any impending issues.
Also, a mammogram might be advised so as to determine the current condition and health of the breasts.
Breast Reduction Performed At Vanity Cosmetic Clinic?
There are certain methodologies through which breast reduction surgery is performed. The two involve:
Breast Reduction surgery through incisions

Breast Reduction through liposuction
Breast reduction through simple incision is the most common method used. In rare cases, Dr Santosh Bhatia may opt for liposuction during the surgery. Liposuction is performed only if the breast tissue/fat is excessive to the point where removal through incisions will not deliver best results. Otherwise no liposuction is performed in a conventional breast reduction surgery. 
In the conventional method, the surgery is performed through the following incisions:
Dr Santosh Bhatia explains that on an average, about 200 to 300 grams of breast tissue is removed. However, in some cases he has also removed about 800 grams of breast tissue.
The Recovery Procedure After A Breast Reduction Surgery?
After the surgery, the patient has to stay at the clinic for one night in order to keep a check on the healing process and monitor the vitals.
In the case where a large amount of breast tissue is removed, drains may be placed in order to extract any fluids that might accumulate.
Bandages are placed after the surgery, and the patient must visit Dr Santosh Bhatia on the 3rd day to remove the dressing and on the 10th day to remove the stitches.
Medications might be given in order to alleviate the pain and soreness that are common after the surgery. These must be taken as prescribed by the doctor.
Patients have to mandatorily wear a sports bra for 3 weeks and avoid vigorous exercise as it might hamper the healing process.
Regular follow ups must be taken at 1 month, 3 months, 6 months and a year in order to analyse the recovery and results.
Risks Associated With Breast Reduction?
Dr Santosh Bhatia gets a lot of questions regarding this issue. Most common questions involve the sensation in the nipple area and about breastfeeding later in life. He explains that the surgery is performed with utmost care so as to not hamper the sensation of the nipples and lactation. However, in very rare cases, one might find numbness in the nipple area or trouble breastfeeding. 
Some other complications of breast reduction involve:
These complications and risks are extremely rare and utmost care must be taken during the entire process so as to avoid these risks from turning into a reality.
If you are wondering whether or not you are an ideal candidate for Breast Reduction, we invite you for a consultation with Dr Santosh Bhatia at Vanity Cosmetic Clinic where he will provide you with his expert guidance.
Book Appointment for a Consultation
Start here, by
booking an appointment
with Dr. Santosh Bhatia. Dr Bhatia is available for consultations at two convenient locations in Andheri (West) and South Bombay. Please select your preferred location to see Dr. Bhatia's availability and book your
appointment online
. If you prefer to book your appointment on the phone please call Vanity Cosmetic Clinic at
+917043477777
.
Click the button below to Book Appointment at your preferred location.
Your consultation includes:
Dr Santosh Bhatia is Mumbai's most-sought-after Plastic Surgeon. Founder and Director at Vanity Cosmetic Clinic, Dr Bhatia is also associated with some of the best hospitals in Mumbai such as Kokilaben Dhirubhai Ambani Hospital and Breach Candy Hospital. 
Dr Bhatia has a vast global experience working with Plastic and Cosmetic Surgery hospitals in New York, Toronto, London, Chicago, Miami, Pune, and Mumbai. 
Dr Santosh Bhatia's focus lies in performing minimally invasive, state-of-the-art plastic surgeries that yield natural-looking and gorgeous results. He is a cosmetic surgeon with the vision of an artist. Dr Bhatia pays keen attention to details which makes the patient's transformation graceful and aesthetically pleasing. 
Dr Santosh Bhatia has happy patients including celebrities, socialites, and everyday women from all over the world. His surgical skills, experience and high-regard for safety has earned him a reputation not only in Mumbai but all over the world.
"Surgeon's skill and experience, quality of care, infrastructure and facilities, and your comfort with the surgeon are just as important as the final cost of the surgery"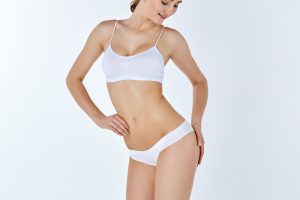 Breast Surgery
Surgical Procedures Breast Breast Revision About Breast Revision Did you undergo plastic surgery for breast augmentation or breast lift or breast reduction but are unhappy
Read More »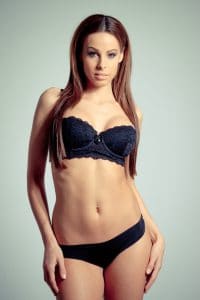 Breast Surgery
Surgical Procedures Breast Breast Lift About Breast Lift A woman's body undergoes tremendous changes due to umpteen reasons. A woman plays various roles right from
Read More »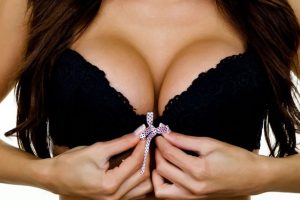 Breast Surgery
Surgical Procedures Breast Breast Augmentation About Breast Augmentation Breasts are a symbol of feminine beauty and grace. Having perfectly shaped and proportionate breasts boost a
Read More »